Unit Code: LOCR81
Nice home!
Reviewed on 2022-03-22 by from Lynden, WA United States
Updated on 2022-03-22
Services from rental manager
Cleanliness
Location
Property condition
House was good, exactly as described. Very clean! Could use more or bigger bathrooms upstairs. The Lookout is beautiful but the pool heater was broken and we received no warning of this till the day of check in. Unfortunate, as that was a big reason we chose the Lookout.
Lisa,

The Griswolds is a complete place to watch the sunrise or cozy up at the fire pit on the patio. Our mission is to create unique, meaningful, and memorable experiences for our guest.

Thank you for chossing The Lookout!


Loved our stay at the Griswolds
Reviewed on 2021-12-30 by from Seattle, WA United States
Updated on 2021-12-30
Services from rental manager
Cleanliness
Location
Property condition
Perfect getaway for our family. The house was well equipped to host ages 16-76! The hot tub and pool were a huge hit and only a short walk away. Echo Ridge Cross Country Ski trails and downhill areas were very close and accessible from the rental. We didn't quite have all of the extra amenities in the winter but we loved our stay!
Kim, thank you for choosing The Lookout for your family getaway! We are happy to hear you had a wonderful time staying at The Griswolds home. The Lookout is a community that has been purposely built to bring families closer and create memories. Hope to see you here again soon!

Rosa, Guest Services


Leave a Review
[2]
Sleeping Configurations
King 2
Queen 1
Twin 2
Full 2
Search Availability
The Griswolds #81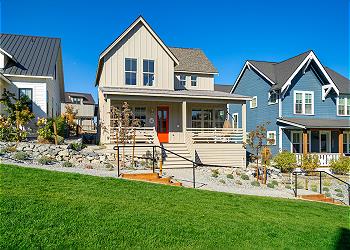 [3]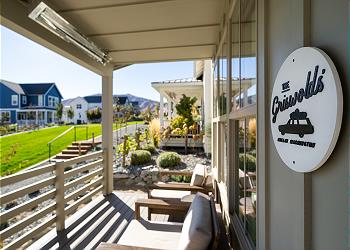 [4]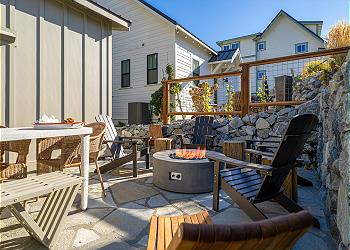 [5]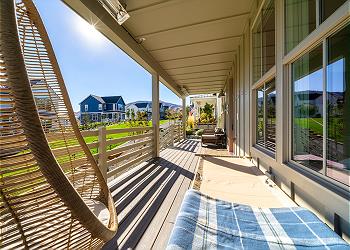 [6]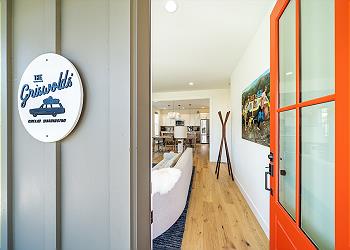 [7]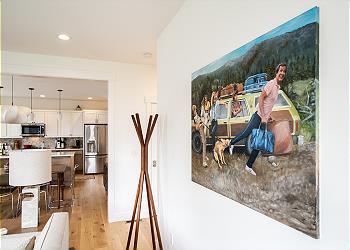 [8]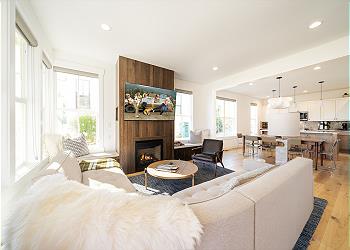 [9]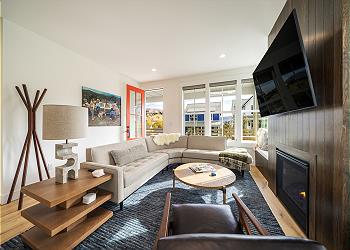 [10]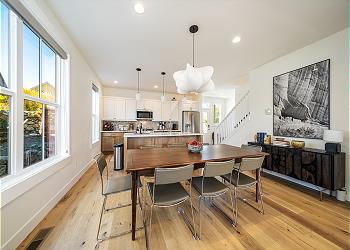 [11]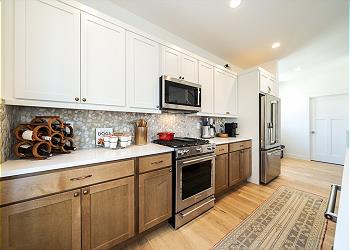 [12]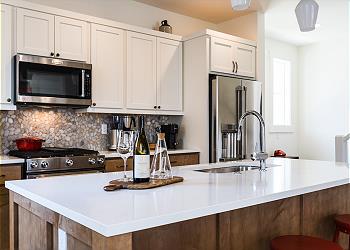 [13]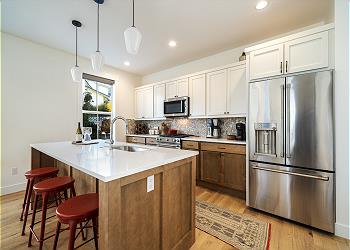 [14]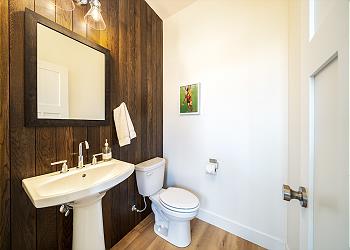 [15]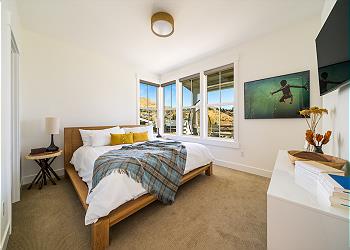 [16]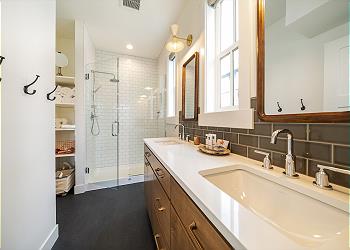 [17]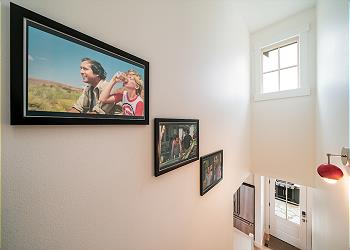 [18]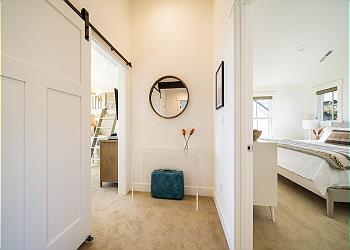 [19]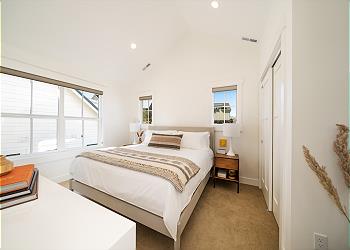 [20]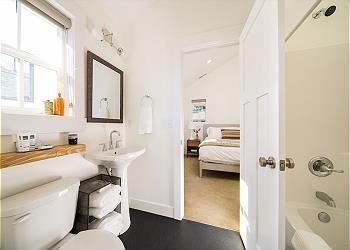 [21]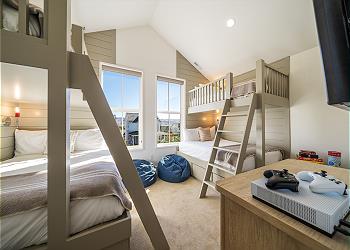 [22]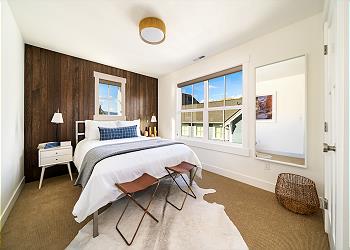 [23]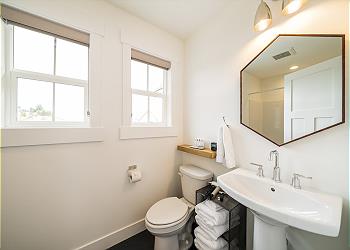 [24]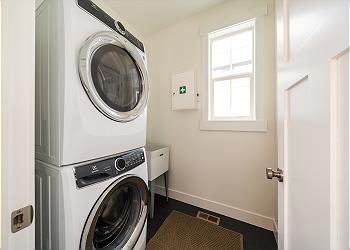 [25]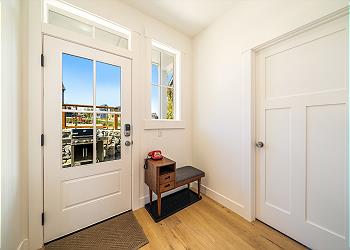 [26]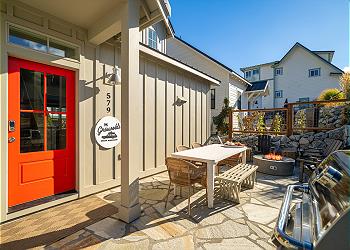 [27]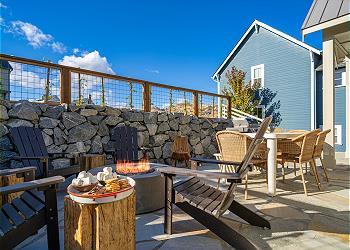 [28]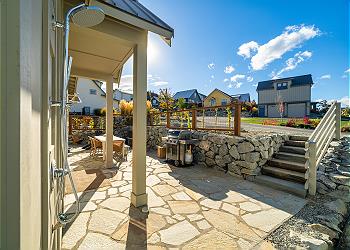 [29]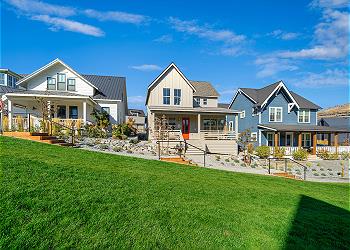 [30]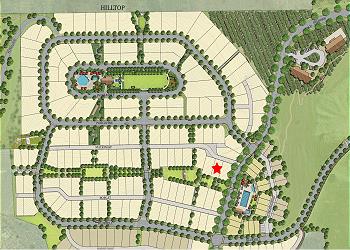 [31]
[32]
[33]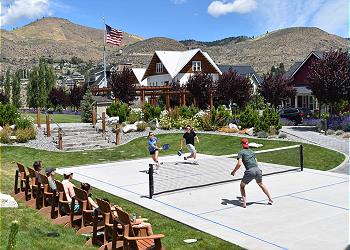 [34]
[35]
[36]
[37]
[38]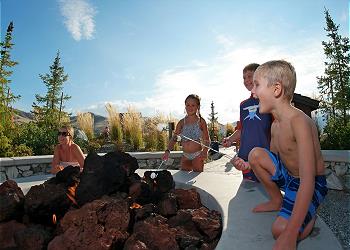 [39]
[40]
[41]
4 Bedrooms
3.5 Baths
Main-Level
Bedroom 1 – Sleeps 2 in king bed, en suite bathroom
Upper Level
Bedroom 2 – Sleeps 2 in queen bed, en suite bathroom
Bedroom 3 – Sleeps 2 in King Bed
Bunk Room – Sleeps 4-6 in 2 Full, 2 Twin bunk beds
If you're in search of some much needed time away from the disasters of life or just need a friendly, possibly educational and maybe even fun vacation… welcome to The Griswolds'!
Enjoy sitting in living room on the large sofa that everyone can get cozy on and watch all the shows, sports games you feel like on the big screen TV. You'll have access to HULU, Netflix, HBO Max, XBox, Disney, and live channels. If binging on TV isn't your jam there are lots of
puzzles, cards, and nostalgic board games to play for adults and kids of all ages.
If you love to dabble in the kitchen you'll love the gas grange, great selection of pot & pans and all the fully stocked accessories you may need. Coffee is no joke so there is a drip coffee maker and Nespresso maker. Bring your pods or coffee beans. Sit down for meals or a good
game of cards at the large dinning table.
Relax either outside on the comfy oversized chairs while watching the sun rise or or cozy up at the fire pit on the patio and star gaze. Conveniently located next to the lower pool and 20 person hot tub that is open all year round
The Lookout community is growing and there may be construction activity during your stay. Construction hours vary by season but will fall between 7:00 a.m. – 6:00 p.m. on weekdays and weekends. Foundation work may start before 7:00 am. Please contact Lookout Cottage Rentals at 509.888.7677 with any questions or concerns.
STR: 0363
Living
Not Pet Friendly
Master on Main
Fully Equipped Kitchen
Hair Dryer
Entertainment
Complimentary Wi-Fi
Cable TV
Stereo System
Outdoor
Fire Pit
BBQ Grill
Electric Car Charger
LocationField
Chelan Lookout Cottage Rentals
Location:
98816
Chelan
,
WA
United States
47° 51' 0.18" N, 120° 2' 22.524" W
Washington US
Location
Chelan Lookout Cottage Rentals